Tired of Canada Geese in Your Yard?
For more resources and information, visit these sites.
What does your shoreline look like?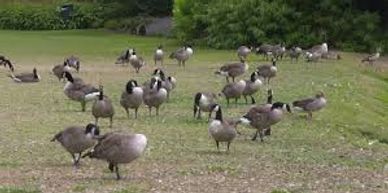 Maintaining a vegetated strip along the shore can act as a natural deterrent for Canada geese. Taller plants like native grasses, wildflowers and shrubs (2-3 feet tall) along the shore are less inviting to the geese, which favor open expanses of manicured lawns and unrestricted access to the lakeshore. To find out more click on the link below.